Print & Illustration
Vaughan Public Libraries
Publicity Materials
Various print and digital materials supporting programs and special events, including posters, flyers/handouts, bookmarks/buckslips, social media and website banners, and City Of Vaughan Outdoor Digital Signages.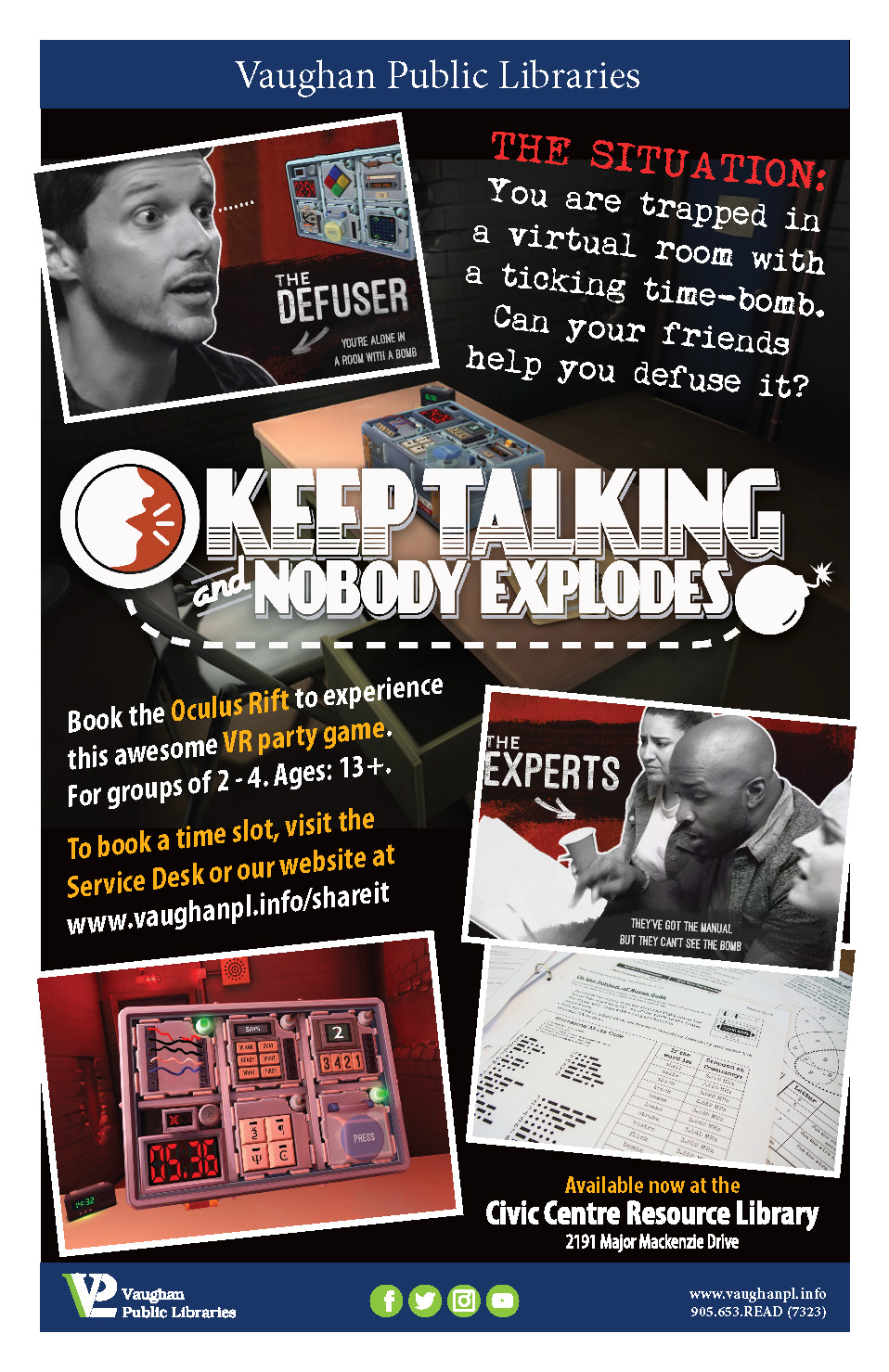 Engineered Cottage Packages
Custom folders and inserts with original artwork and 3D renderings.
Client: The Home Depot
This was a fun project that I completed for The Home Depot and its Bayview Shores line of engineered cottages. I was provided floor plans and elevation drawings by the architect who designed the cottages, which I then used to build detailed 3D digital models. Google SketchUp Pro and 3D Studio Max were the tools I used to apply texture maps to the models, as well as lighting effects and the surrounding environment. I finished the final touches using Photoshop. Sourcing the right photographs with the right colours helped to create the proper look and feel that the client was going for, and make the brand stand out.
CARTOGRAPHY
This medieval fantasy map was created for a friend for his world-creation project. It started as a rough hand sketch which I later finished in Adobe Photoshop to give it an old, worn look. Suitable for role-playing games, fantasy novels, and daydreaming.
strategy game graphics
This is a small historic strategy game depicting the famous Battle of Midway during the 2nd World War, the original black and white version was created by game designer Louis R. Coatney. Mr. Coatney allowed me to recreate a new set of game artwork, including a new game board, unit counters, and custom navy vessel and aircraft illustrations. The goal is to give the game some colour and visual appeal to attract new, and younger players.
Prepaid Visa Cards
Custom artwork prepared specifically for printing on Visa credit cards.
Client: Lucky Red Pocket
This project required original artwork depicting creatures of the Chinese Zodiac (year of the Dragon and Snake) in the form of a royal medallion. The challenge was to blend the brand logos, Chinese characters, and the animal itself to fit in a restricted shape and space, all while adhering to Visa's credit card design standards. I also produced the marketing material and advertising imagery for the distribution campaigns of these cards.